How to use Double Reverse osmosis water treatment system?
Reverse osmosis technology is the most advanced and most energy-saving and effective membrane separation technology today. The principle is that under the action of higher than the osmotic pressure of the solution, other substances cannot pass through the semi-permeable membrane and these substances and moisture are removed. Because the membrane pore size of the reverse osmosis membrane is very small (only about 10A), it can effectively remove dissolved salts, colloids, microorganisms, organic matter, etc. in the water (removal rate as high as 97-98%). The system has the advantages of good water quality, low energy consumption, no pollution, simple process and easy operation.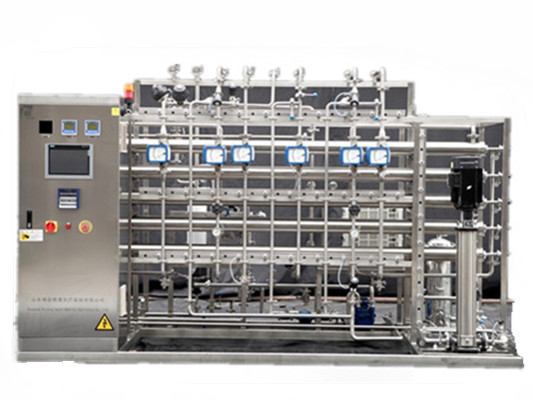 Reverse osmosis technology is usually used in sea water, brackish water, fresh water, water softening treatment, wastewater treatment, and purification, concentration, and separation in the food, pharmaceutical, and chemical industries. In addition, the application of reverse osmosis technology to pre-demineralization treatment has also achieved good results, which can reduce the load of ion exchange resin by more than 90%, and the amount of resin regeneration agent can also be reduced by 90%. Therefore, it not only saves costs, but also contributes to environmental protection. Reverse osmosis technology can also be used to remove particles, organic substances, and colloids in the water, and has a good effect on reducing the pollution of ion exchange resins and prolonging the service life.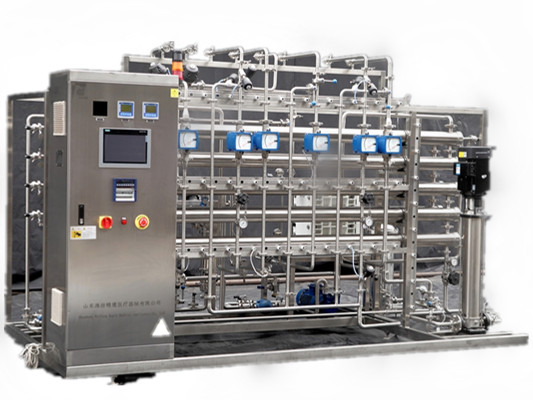 The specific operation steps of reverse osmosis water treatment equipment operation:
   1. Drive the air out of the system under low pressure
  2, check and eliminate system leakage
  3. Use low-pressure water to flush out the membrane element protection liquid from the permeator
   4. Drain the product water to the trench
   5. Open the concentrated water pressure reducing valve
  6. Adjust the opening of the high-pressure pump outlet throttle valve to 50% of its initial pressure
   7. Start the high-pressure pump for cleaning until it is flushed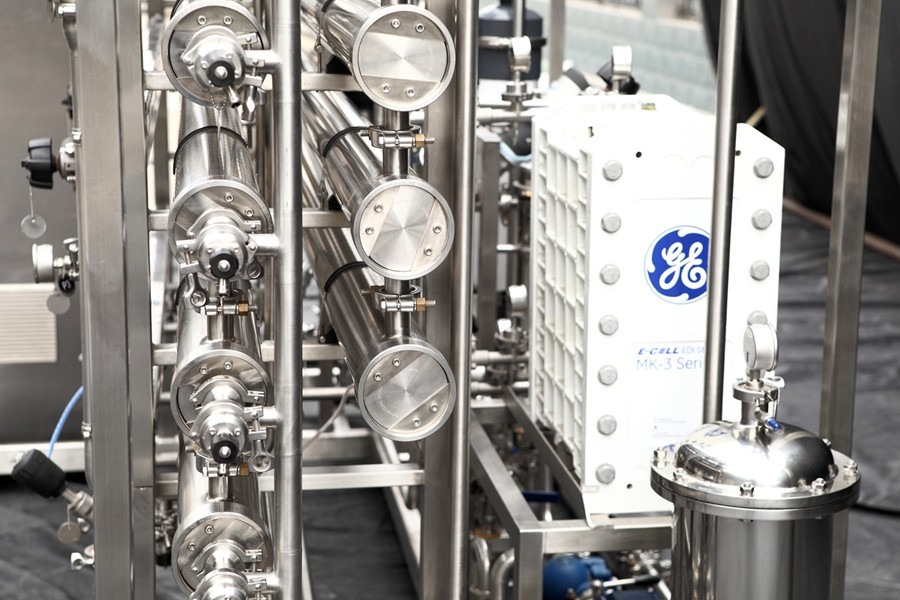 8. Turn off the concentrated water discharge valve, adjust the concentrated water pressure reducing valve, adjust the feedwater pump outlet throttle valve, open the product water outlet valve, and close the product water discharge valve until the designed product water flow rate and system recovery rate are reached
  9, 72 hours of trial operation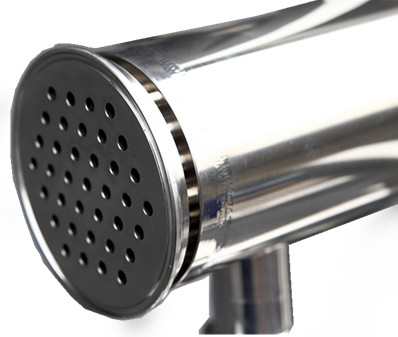 10. Make a good operation record, including a list of experimental instruments and drugs; test methods; pretreatment system; automatic control of raw water heating; condensation beaker test; chlorination test; effluent turbidity measurement.