Shandong Eagle Machinery Co., Ltd.(WEMAC) Equipment is located in the beautiful international capital of kite city, Weifang city. It is established in 1958, including 70 senior technologists. We have 530 employees and workers in total. WEMAC provides water treatment equipment for above 60% medicine factories in China local market, totally 3000+ factories and companies. WEMAC has domestic first-class engineers and technicians in high technology designing pharmaceutical equipment, beer brewing equipment, pressure vessels and other professionals who are specialized in pressure vessels designing, R&D of electrical, mechanical manufacturing, welding technology, electric-chemical polishing and GMP/FDA validation, FAT etc.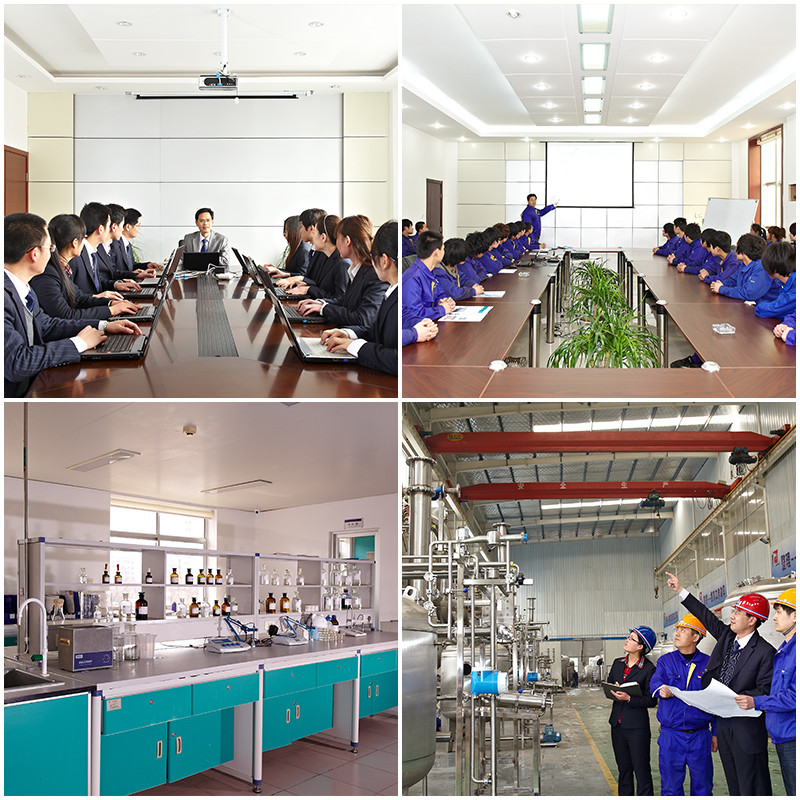 WEMAC team is professional, experienced and strict on both design and manufacturing.
WEMAC supply annual output of 100000 tons large brewery equipment, annual output of 10000-100000 tons medium-sized brewery equipment, small brewery equipment under annual output of 10000 tons, pilot beer equipment, hotel beer production line, including malt crushing equipment, mashing system, fermentation tank, beer filtration system, filling system, liquor system and process technology. WEMAC also provide beer brewery technical guidance, personnel training, technological formulation, beer new technology research and development and promotion and provide beer production raw materials and equipment accessories.
WEMAC attends more than 30 exhibitions per year to communicate with customers better.
WEMAC is committed to the R&D, manufacturing, and sales service of pharm water equipment, especially in the area of liquid preparation, storage and distribution. The company have been involved in the field of purified water equipment and multi-effect water distiller, and completed a fully optimized design from colier multi effect water distiller to tube multi effect water distiller, from F-type multi effect water distiller to S-type multi-effect water distiller. It has reached the international advanced level both in mechanical design and electric automatic control.
With the purified water equipment and WFI equipment as the main products,our product series occupy 2 stages RO +EDI series, LDS multi-effect water distiller (single tube plate, double tube plate)series, CZQ pure steam generator (single tube plate, double tube plate)series, liquid storage system, filtration system, preparation system, extraction system and sanitary pipeline.
Cooperation Process
1, According to the overall beer brewing demand of customers, provide personalized project design plans.
2, According to the overall beer brewing system project design plan, provide detailed technical design plan and overall flow chart.
3, According to the technical plan and flow chart determined by both parties and the room size drawing provided by the customer, design a detailed equipment layout drawing.
4 ,Provide a detailed beer brewing system cost budget based on the determined technical plan,flow chart, and equipment layout.
5 ,Quality supervision of production and beer brewing process after the contract is confirmed, provide detailed production plan, and regularly provide photos and videos of the beer equipment processing process to customers.
6,After the brewery equipment is processed, customers can go to our brewery equipment factory for product acceptance according to their actual conditions. We provides active cooperation, and provides free board and lodging and detailed factory training.
7,Related services such as factory shipment, transportation, and ship booking.
8,After the equipment arrives at the customer's site, we will provide video guidance for the on-site installation of the equipment. If necessary, we can arrange technicians to provide installation and debugging services on site.
9, When the brewery equipment is in use, we will answer relevant questions and technical guidance from customers remotely at any time, and provide technical services for life.
10, According to the brewing process, the relevant recipes for brewing beer can be provided and the brewing can be guided remotely for free.
11,The overall turnkey project of the project may provide part of the brewing system or individual beer equipment, as well as the provision of related raw materials for brewing.