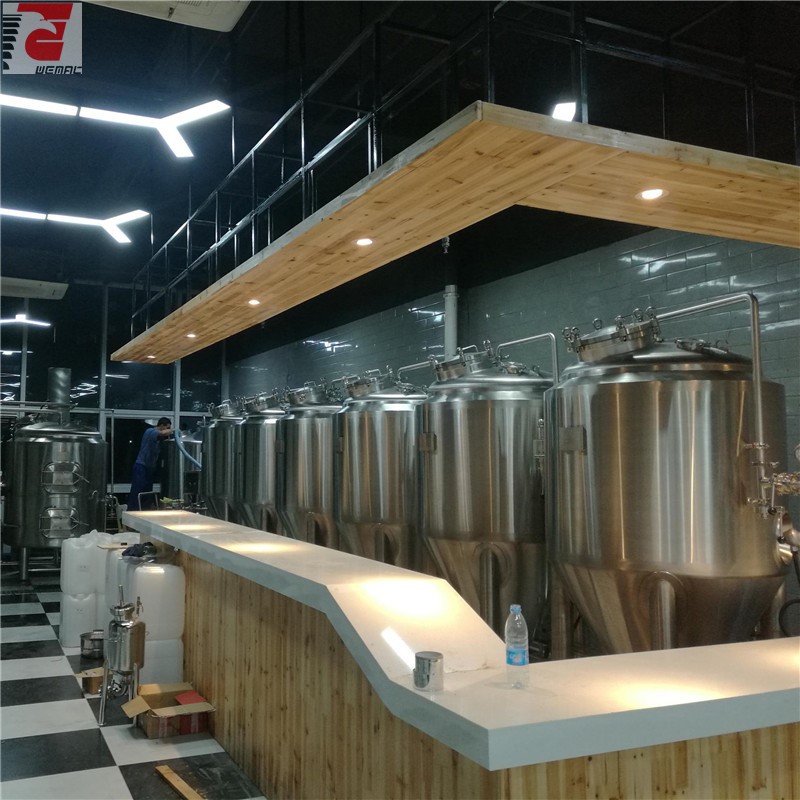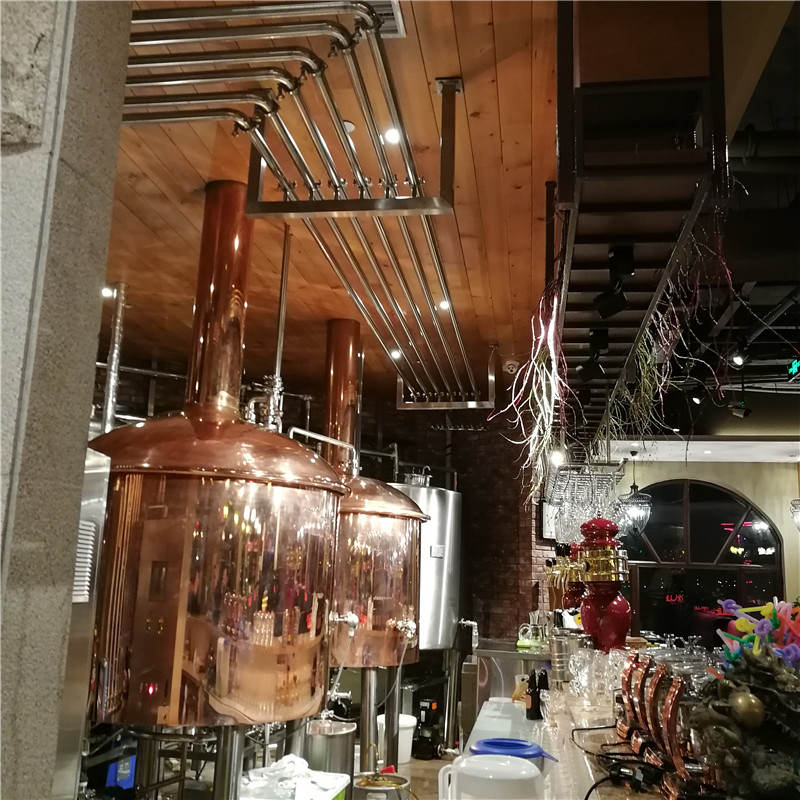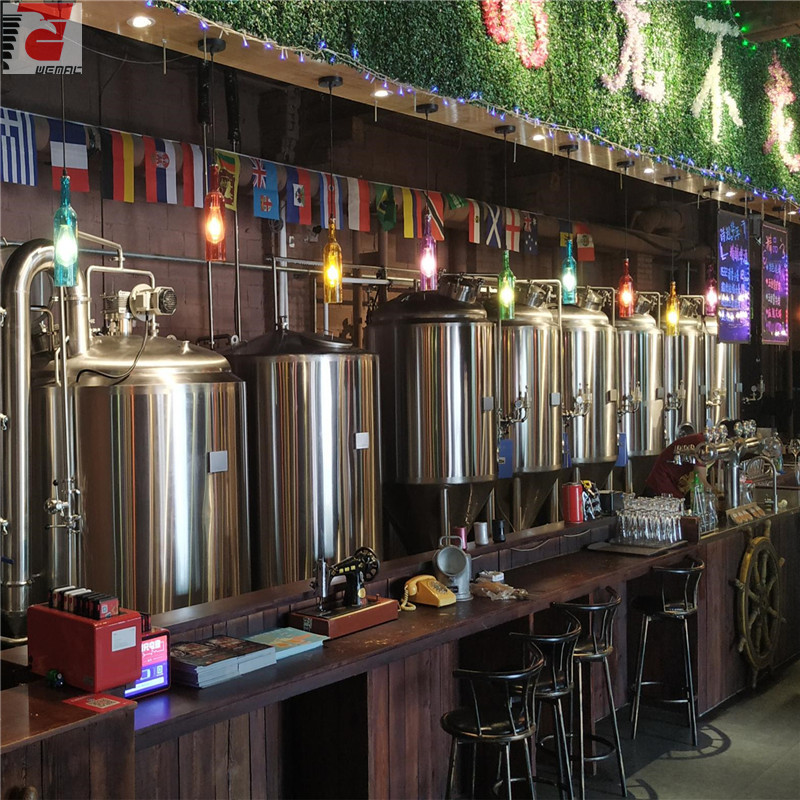 Since the virus has happened, it is inevitable that we can only face it. Facing COVID-19 is not only a challenge, an impact on normal business activities, but also a rare opportunity to sink in. The virus is just a big screen that screens out some factories with unfavorable operations and poor quality. Therefore, if the future development direction of the factory can be planned during this period, then when the epidemic is over and people return to their daily lives, there must be an explosive increase in beer sales.
First of all, we must plan the equipment and production scale. For example, a 500L mash equipment can produce 30KL beer in one month with two production batches per day. This can satisfy the average daily consumption of small and medium bars, restaurants, and hotels.
Third, make a good plan for the installation location of the equipment. When the existing production plant cannot meet the demand, you can choose another location at the right time. According to the equipment plan built before, the beer consumption location and beer production area of the small equipment are Combined, people can more clearly see how the behemoth produces beer step by step, and can drink fresh original beer in person, which will make the beer house a major feature. In addition, the same fermentation tank can be used for wine sales and wine storage. The fermentation tank not only controls the temperature of fermentation and refrigeration, but also serves as a beer storage tank.
The equipment should be placed close to the inlet and outlet of the water source to shorten the length of the drain pipe and make the overall equipment more beautiful and compact.
Before production, conduct research in accordance with the output and taste of beer, as well as consumer preferences, and produce different batches of beer with different flavors, so that consumers have the right to choose.
Beer production is not a cheap project. Because it is a long-term process, investment is indispensable. In view of the fact that many brewing factories have changed businesses or have to replace their brewing equipment due to other expansion reasons, it is also very easy to get a set of good quality second-hand equipment. Not bad.
The layout of the pipeline should be based on the compactness of the site, not too long, which will increase the cost, and the pipeline is too long and requires a pump more powerful.
There are many combinations of equipment. mash/lauter tun+kettle/whirlpool tun+hot water tank is a common combination method. Steam heating is the best heating method, so that the mash process is heated more evenly and the quality of the beer produced is better.
WEMAC Equipment is located in the beautiful international capital of kite city, Weifang city. It is established in 1958, including 70 senior technologists. We have 530 employees and workers in total. WEMAC provides water treatment equipment for above 60% medicine factories in China local market, totally 3000+ factories and companies. WEMAC has domestic first-class engineers and technicians in high technology designing pharmaceutical equipment, beer brewing equipment, pressure vessels and other professionals who are specialized in pressure vessels designing, R&D of electrical, mechanical manufacturing, welding technology, electric-chemical polishing and GMP/FDA validation, FAT etc.
WEMAC supply annual output of 100000 tons large brewery equipment, annual output of 10000-100000 tons medium-sized brewery equipment, small brewery equipment under annual output of 10000 tons, pilot beer equipment, hotel beer production line, including malt crushing equipment, mashing system, fermentation tank, beer filtration system, filling system, liquor system and process technology. WEMAC also provide beer brewery technical guidance, personnel training, technological formulation, beer new technology research and development and promotion and provide beer production raw materials and equipment accessories.

1. According to the overall beer brewing demand of customers, provide personalized project design plans.
2. According to the beer brewing system project design plan, provide detailed technical design plan and overall flow chart.
3. According to the technical plan and flow chart determined by both parties and the room size drawing provided by the customer, design a detailed equipment layout drawing.
4.Provide a detailed beer brewing system cost budget based on the determined technical plan,flow chart, and equipment layout.
5.Quality supervision of production and beer brewing process after the contract is confirmed, provide detailed production plan, and regularly provide photos and videos of the beer equipment processing process to customers.
6.After the brewery equipment is processed, customers can go to our brewery equipment factory for product acceptance according to their actual conditions. We provides active cooperation, provides free board and lodging and detailed factory training.
7.Related services such as factory shipment, transportation, and ship booking.
8.After the equipment arrives at the customer's site, we will provide video guidance for the on-site installation of the equipment. If necessary, we can arrange technicians to provide installation and debugging services on site
9. When the brewery equipment is in use, we will answer relevant questions and technical guidance from customers remotely at any time, and provide technical services for life.
10. According to the brewing process, the relevant recipes for brewing beer can be provided and the brewing can be guided remotely for free.
11.The overall turnkey project of the project may provide part of the brewing system or individual beer equipment, as well as the provision of related raw materials for brewing.